Pump Skid
The AMCO direct spray inlet cooling system is the pump and control skid, and inlet nozzle array engineered to meet or exceed the highest industry standards. Referring to the Inlet Side View Drawing, Spray Zone Flow Table, and Cooling Increment Table below as an example, the AMCO skid is providing 60 GPM with 6 cooling zones 32 nozzle lines, allowing 33 separate stages of cooling at increments of 1.3°F. AMCO designs its systems with these small cooling steps in order to prevent shocking the engine, which could warp the casing, and to allow the turbine controls to adjust to the new conditions.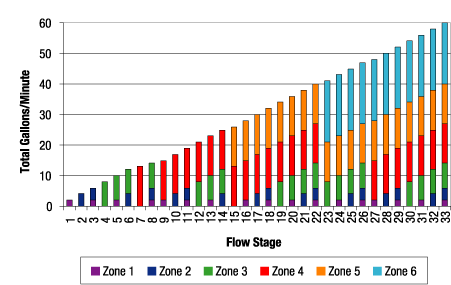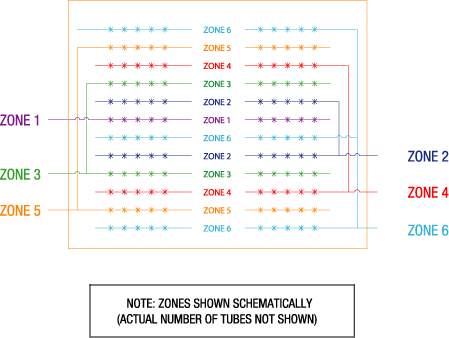 Heavy duty, premium TEFC electric motors
Ceramic plunger pumps with stainless steel heads
High efficiency water filter
Motor control center
System control
Individual zones (pumps) provide for multiple stages, allowing for increments of 1° F
Engineered to meet or exceed industry standards
All piping and welding to ANSI B31.1 standards
All 316L stainless steel construction
Zone Flow at 110° F Twb
40° F Cooling
Zone
Lines
Nozzle
% Flow
GPM
Cooling
1
1
29
3.3%
2
1.3°F
2
2
58
6.6%
4
2.6°F
3
4
114
13.3%
8
5.3°F
4
7
186
21.7%
13
8.7°F
5
7
186
21.7%
13
8.7°F
6
11
286
33.4%
20
13.4°F
AMCO
10402 Rodney Street
Pineville, NC, USA 28134

Phone: (704) 889-7281
Fax: (704) 8897270

Proudly manufactured in the USA for over 100 years.